Fireplace portable heater
With the passage of time, the purpose of the fireplace has changed from a necessary one to a visual one. There were more early Fireplaces than modern fireplaces. They are used for warmth and cooking day and night. They also serve as meeting places in the family. These fire pits are usually located in the center of a room, allowing more people to gather around the room.
Many defects were found in the early fireplace design. With the development of the industrial revolution, large-scale housing development has occurred, so standardized fireplaces are required. The most famous fireplace designer this time is the Adam brothers. They perfected the fireplace design style used by generations. It is smaller and brighter, and the focus is on the quality of the materials used in its construction, not its size.
By the 1800s, most new fireplaces consisted of two parts, the surround part and the insert part. The surrounding wall consists of a mantelpiece and side brackets, usually made of wood, marble or granite. It will be inserted into it and burned with fire to construct cast iron often with decorative supporting tiles . In addition to providing heat, Victorian fireplaces are thought to add a cozy atmosphere to the house.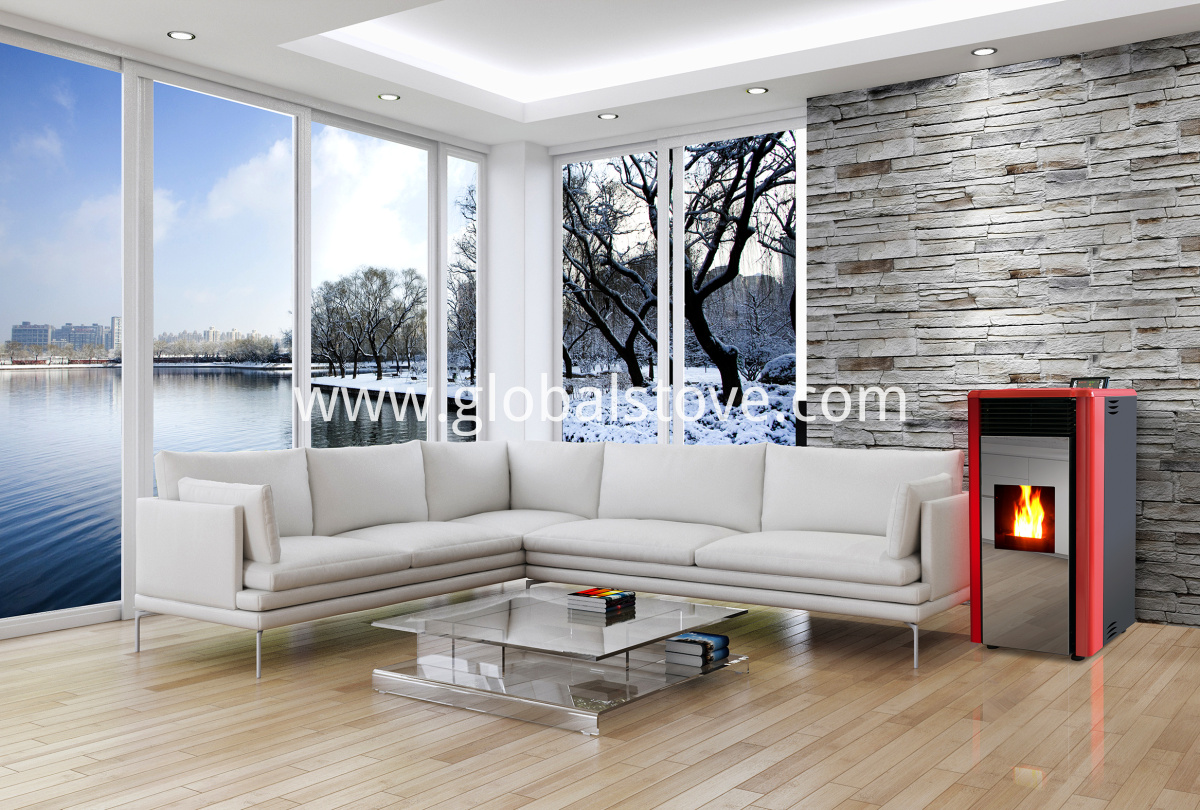 feature
1. Full carbon steel furnace body, the furnace door is high temperature resistant glass, resistant to high temperature of 1200 degrees Celsius.
2. LCD control panel, simple operation, automatic feeding, automatic ignition, temperature and air volume adjustable, with timing function.
3. The installation is simple, the fireplace is independent, and it can be used after connecting to the power source.
4. Real fire fireplace, beautiful and generous.
5. Environmental protection and energy saving, no dense smoke, low combustion cost.

case